Physical Education and Sport are central features of life for Box Hill students, helping to develop essential skills such as leadership, discipline and teamwork, along with physical and mental health benefits. This is experienced through physical education lessons, the activities programme and competitive sport. Each of these opportunities offer different benefits for the individual.
We greatly value pupil involvement in competitive and/or recreational sport and offer a range of opportunities in these areas. Fixtures take place every Wednesday and we compete against a range of schools in Football, Netball, Rugby, Hockey, Basketball, Cricket, Rounders, Athletics and Tennis. For those who prefer recreational sport, there are an enormous range of physical activities on offer including Martial Arts, Horse Riding, Swimming and Golf.
Pupils are supported and encouraged to join competitive sports teams whatever their sporting ability. We do not play matches on a weekend, to encourage pupils to continue being part of local teams.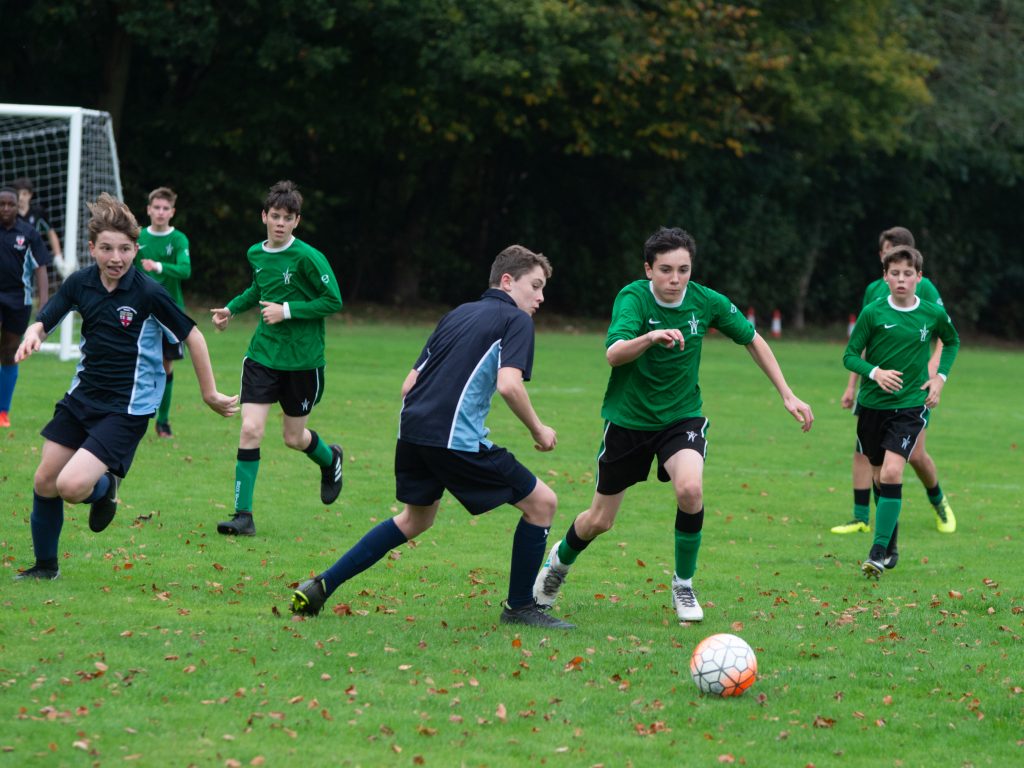 BOYS MAJOR SPORTS
Autumn Term: Football
Basketball (minor sport)
Spring Term: Rugby, Hockey, Senior Football
Basketball (minor sport)
Summer Term: Cricket
Tennis & Athletics (minor sports)
GIRLS MAJOR SPORTS
Autumn Term: Hockey, Senior Netball
Football (minor sport)
Spring Term: Netball
Football (minor sport)
Summer Term: Cricket
Rounders & Athletics (minor sport)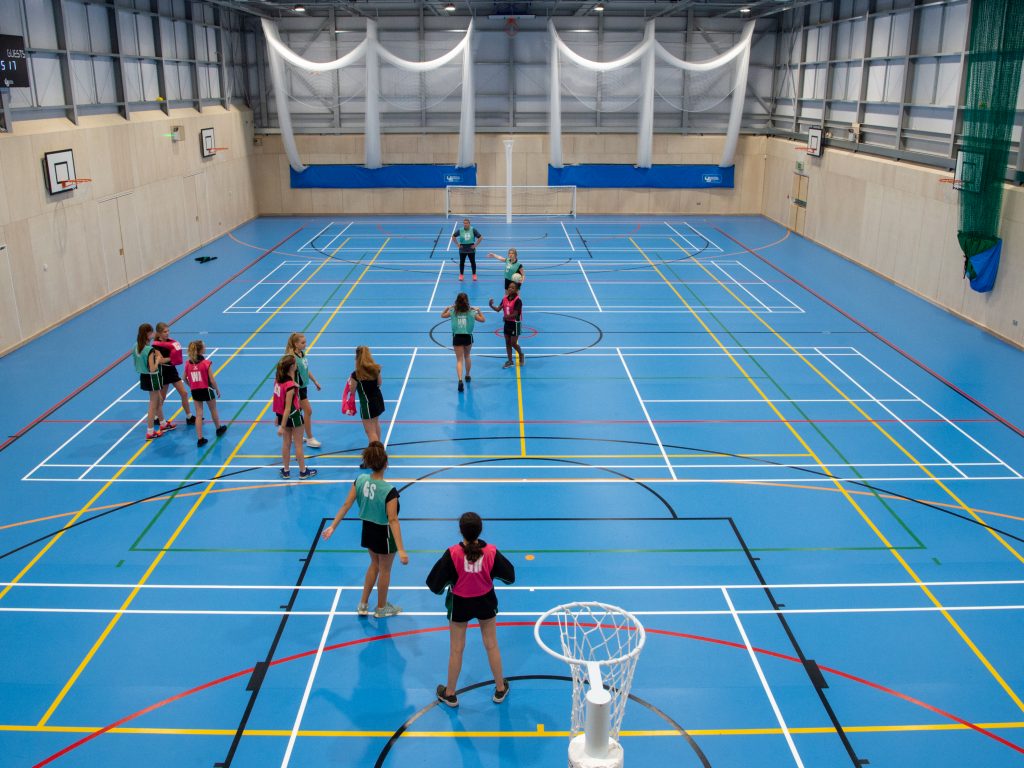 SPORTS CENTRE
Opened by HRH The Earl of Wessex in 2018, our Sports Centre is an impressive building and provides a cutting-edge resource on two levels, featuring all the latest equipment and facilities.
Indoor: netball, basketball, hockey, volleyball, tennis & badminton courts, 4x cricket indoor nets and 5 a side football, fitness suite/gym and a mezzanine level
Outdoor: AstroTurf pitch for tennis, hockey, football and netball, rooftop netball and tennis court
PHYSICAL EDUCATION
In addition to sport, Physical Education lessons aim to develop the physical and mental competencies of every student in the school. Lessons will offer challenges which are appropriate and seek to develop and progress students at rate in which they feel comfortable but stimulated.  Over the course of an academic year, students will experience a variety of physical activities. We aim to instil in our students an enthusiasm for physical exercise and an understanding of its importance to a healthy active lifestyle which they will take with them into adult life.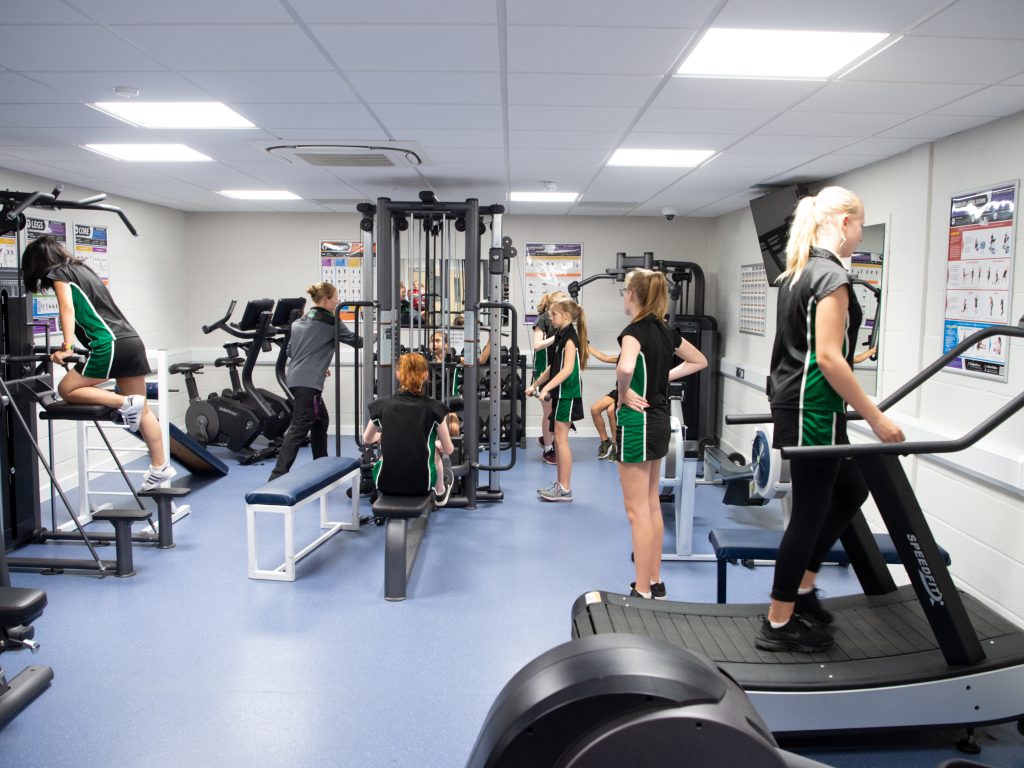 [custom-twitter-feeds screenname="boxhillsport"]