Music is an essential part of life at Box Hill School and we continue to invest in providing state of the art facilities to showcase our student's efforts. Our purpose-built Music School includes a large IT suite of apple macs equipped with Garage Band, Logic and Sibelius software to enable students of all abilities to compose music, as well as being involved in live performance. Seven instrumental practice rooms, a recital room and a high tech recording studio are open throughout the day. In the evening boarders have access to facilities to assist with their independent learning.
Throughout the year there are numerous opportunities for students to perform. All Year 7 and 8 students take part in a class singing competition and other whole school annual events include carol services, live music night, piano recital evenings, Inter-Thirds music competitions and the end of year Summer Concert.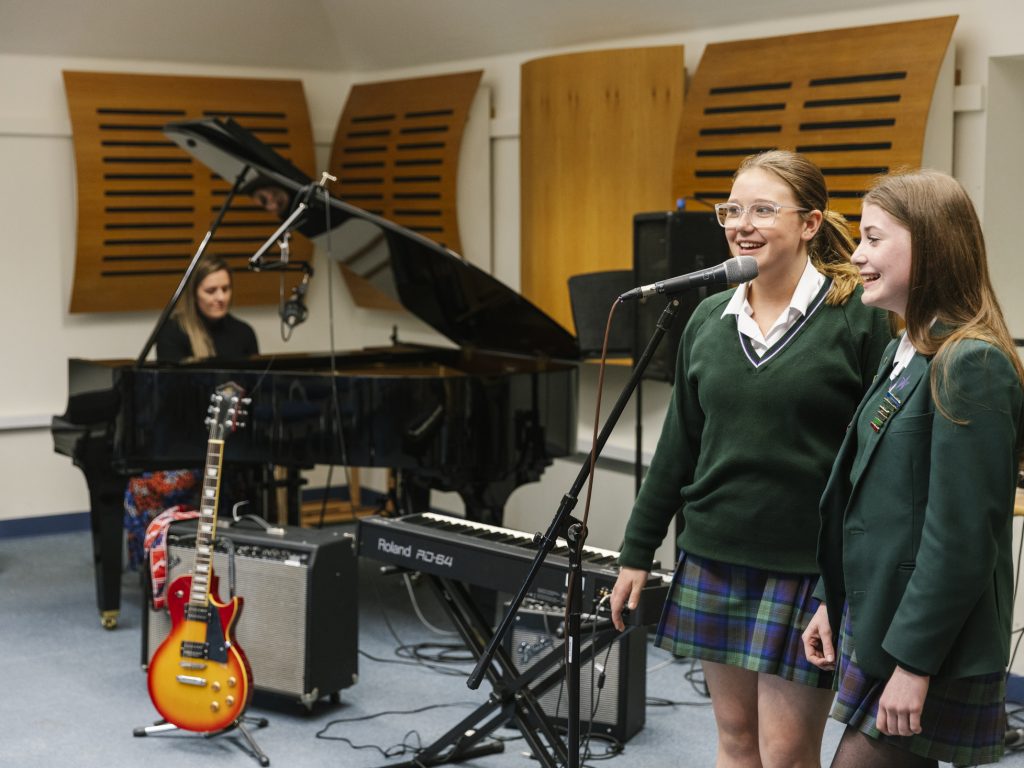 The school has a thriving choir, chamber choir and jazz band which many of our senior music students are involved in. Music is one of the ways in which both intellect and character are developed and, as such, we believe it is fundamental that everyone is able to participate. Therefore, for non-performers who wish to study GCSE music, there is the option of pursuing a technological pathway in our recording studio and specially recorded podcasts of all the main GCSE music topics are available on a website to help with revision.
For those who wish to study musical instruments, we have a team of highly-experienced peripatetic teachers.
EASTER SOIREE 2021
Welcome to our Virtual Easter Soiree, featuring some of our talented singers and musicians.
Sit back and relax for some uplifting music inspired around "Hope and New Beginnings" as we come to the end of the Spring Term.
We hope that you have enjoyed this virtual concert and the opportunity to see and hear the wonderful talents of the pupils at Box Hill School.
VIRTUAL CHRISTMAS CONCERT 2020
Welcome to our 2020 Virtual Christmas Concert, featuring some of our very talented soloists and bands from our student and staff community. Sit back, relax and join us for some Christmas fun and festivities.
We hope that you have enjoyed the concert and the opportunity to see and hear the wonderful talents of the children. This Christmas we are supporting the Dorking Area Foodbank and have included a link for online donations if you would like to show your support as well. Thank you.